Behind the scenes | Long Exposure Light Painting Portraits
---
In this photoshoot, we will be talking about slow shutter speed in portrait photography and playing with light. Our model for today is Allee-Sutton Hethcoat.
Set-up
The lighting set-up consists of five flash units: four Link800 flash units and an Einstein E640 flash unit with a teal filter on top, used as a background spot. 
With the foldable silver Beauty Dish, the leading light is in the middle of the model; the light comes from above and is slightly tilted. With a tripod, you can position the flash above the model so that you can shoot underneath.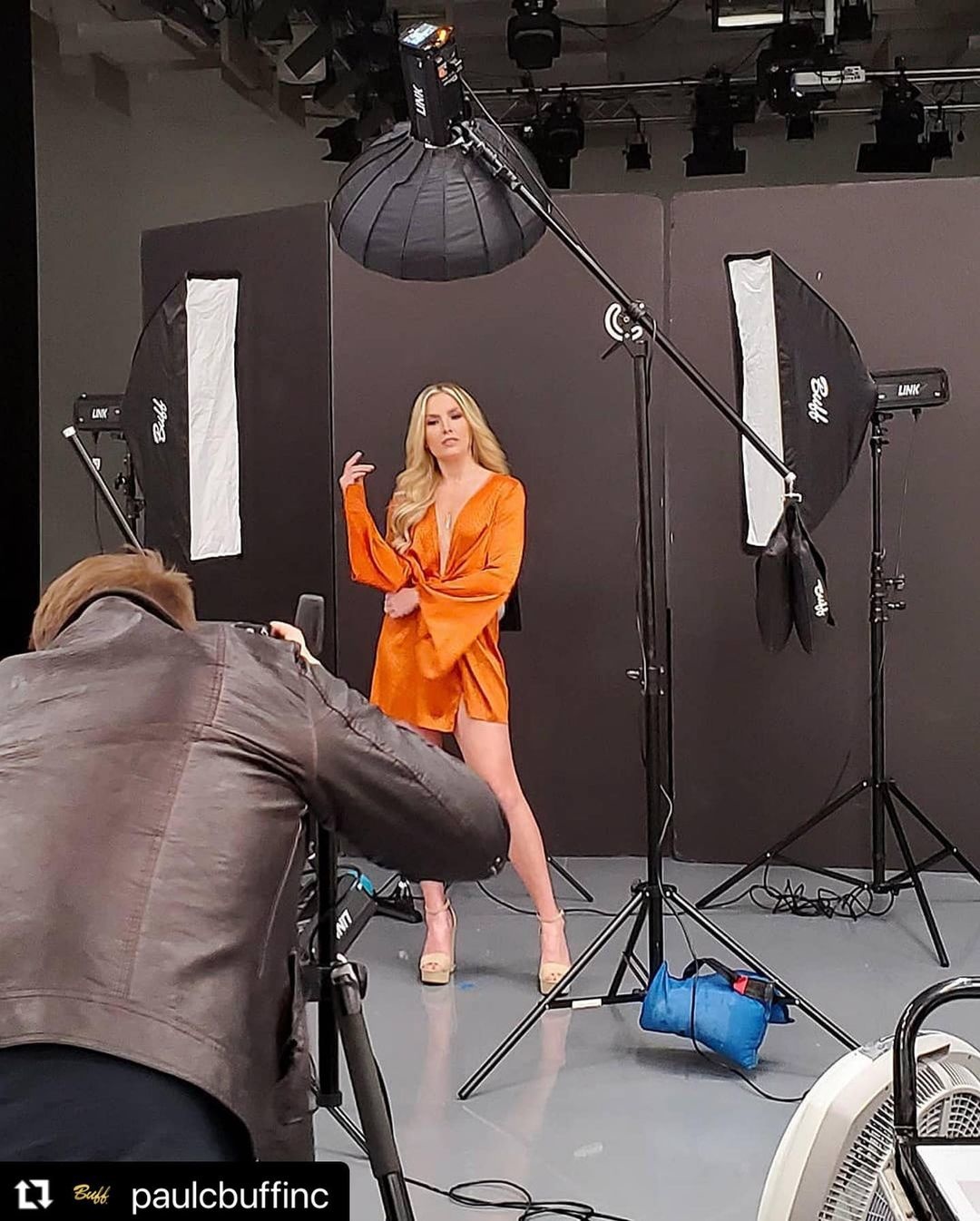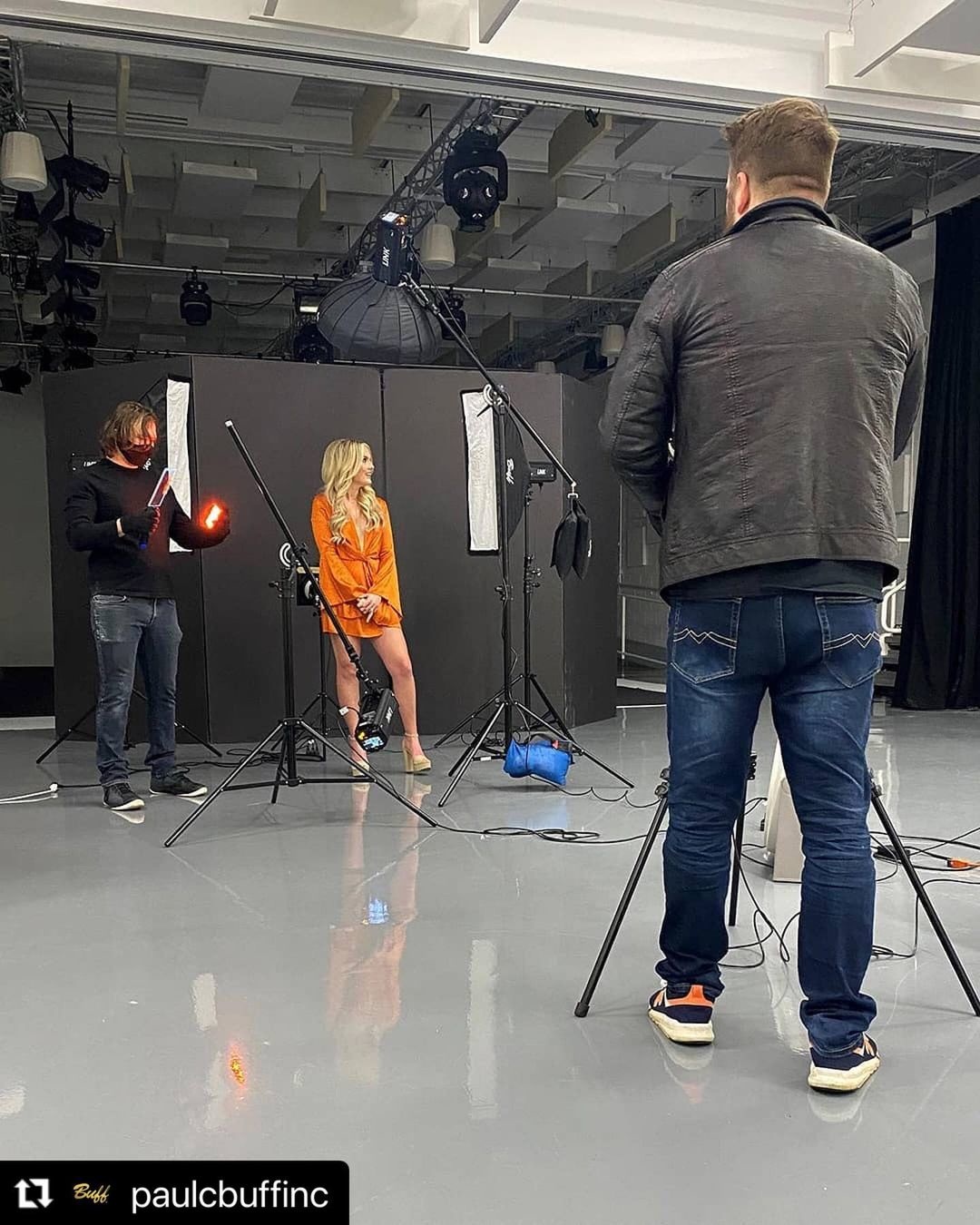 Behind the scenes 
You place the flash (fill light) in the lower-left corner that shines obliquely onto the model. It has a green-blue colour gel cap and is set at half its power. 
Finally, place the two Striplight Softboxes on each side of the model (slightly behind the model). 
Lets play
For this photoshoot, we are going to play with colored light. These products are relatively cheap. You can find them online or use a torch or mobile phone. 
Your assistant must be dressed in black because they will be moving around the model. You use a slow shutter speed, and you don't want the assistant to be visible in the photo. We are going to try to make calm waves. You can use different types of light here.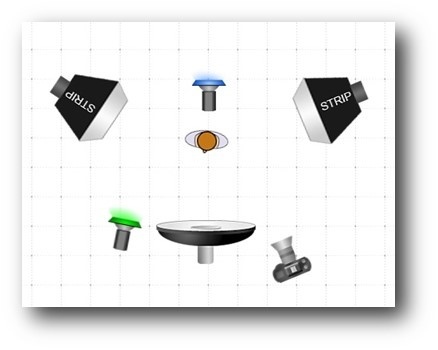 Set-up 

Behind the scenes movie
Get inspiration from other top photographers and learn about their setups and process. Take a look behind the scenes.
Camera settings
We use a 70 - 200mm lens. The settings are f6/3, and the shutter speed is between 10 and 20 seconds. In the studio, it should be dark. Flash, and immediately afterward, your assistant will make the waves around the model. With a wind machine, you create movement and dynamics in your photo. 
Every time you take a picture, you have to wait and see what the results will be, don't be afraid to fail. Keep trying and be creative.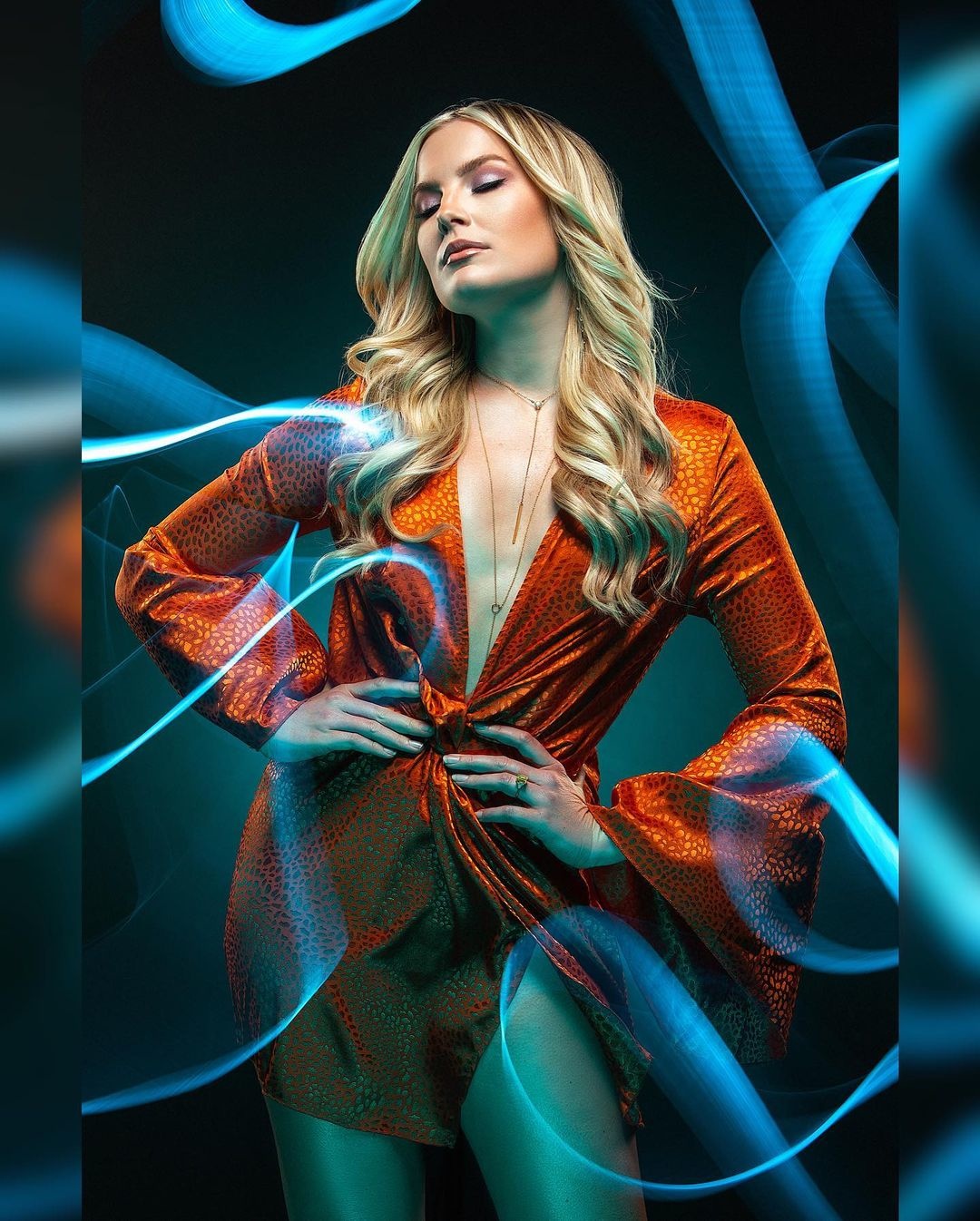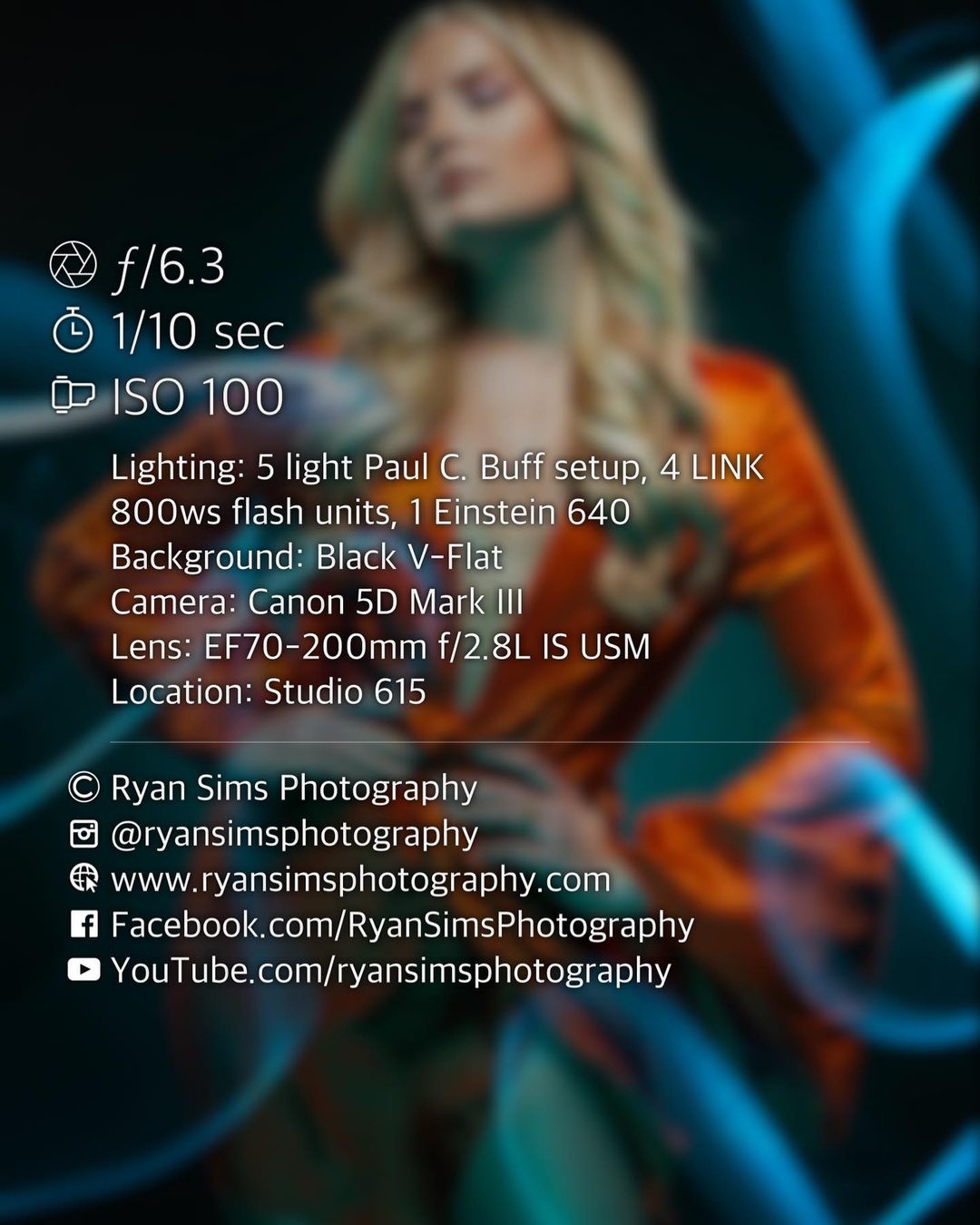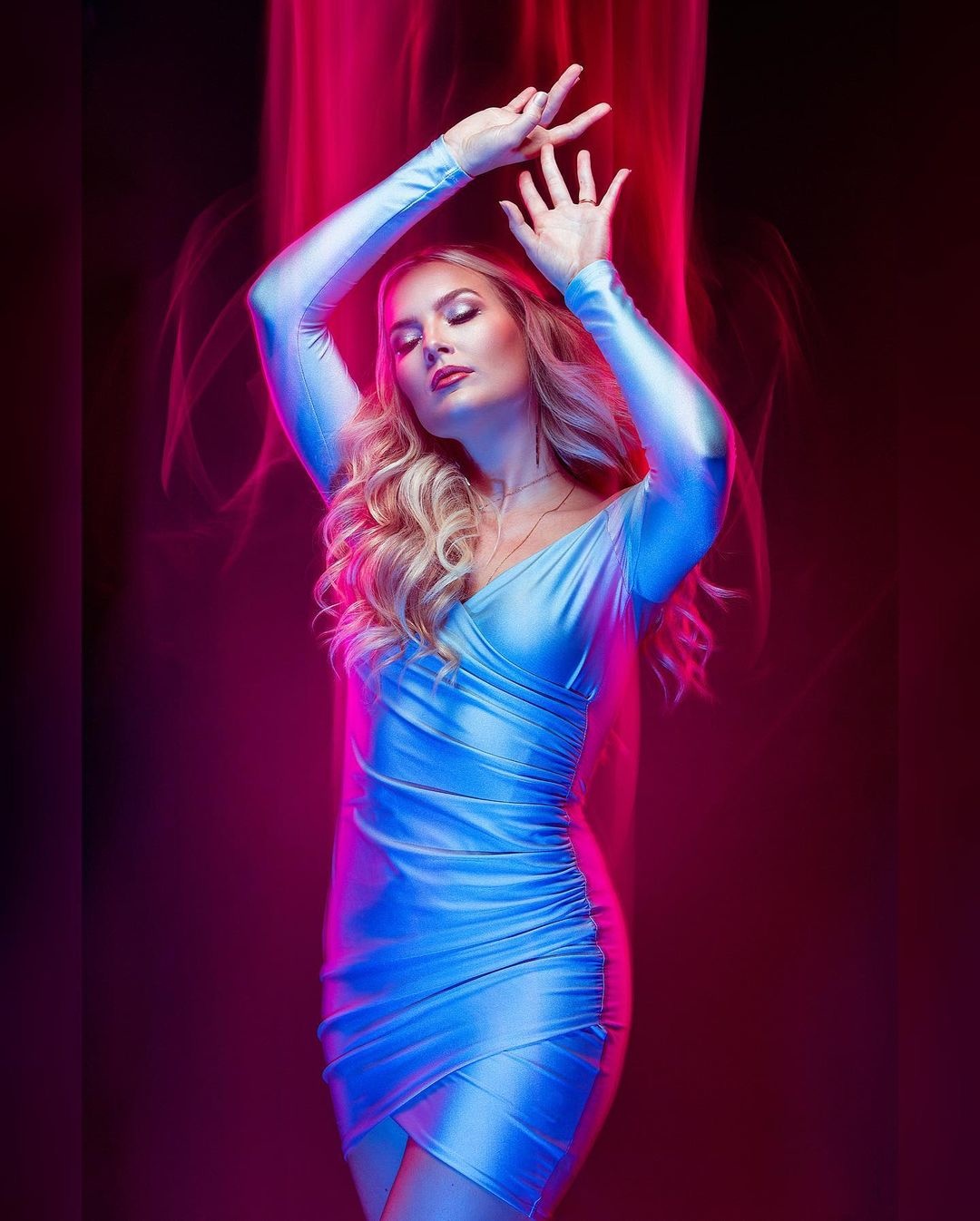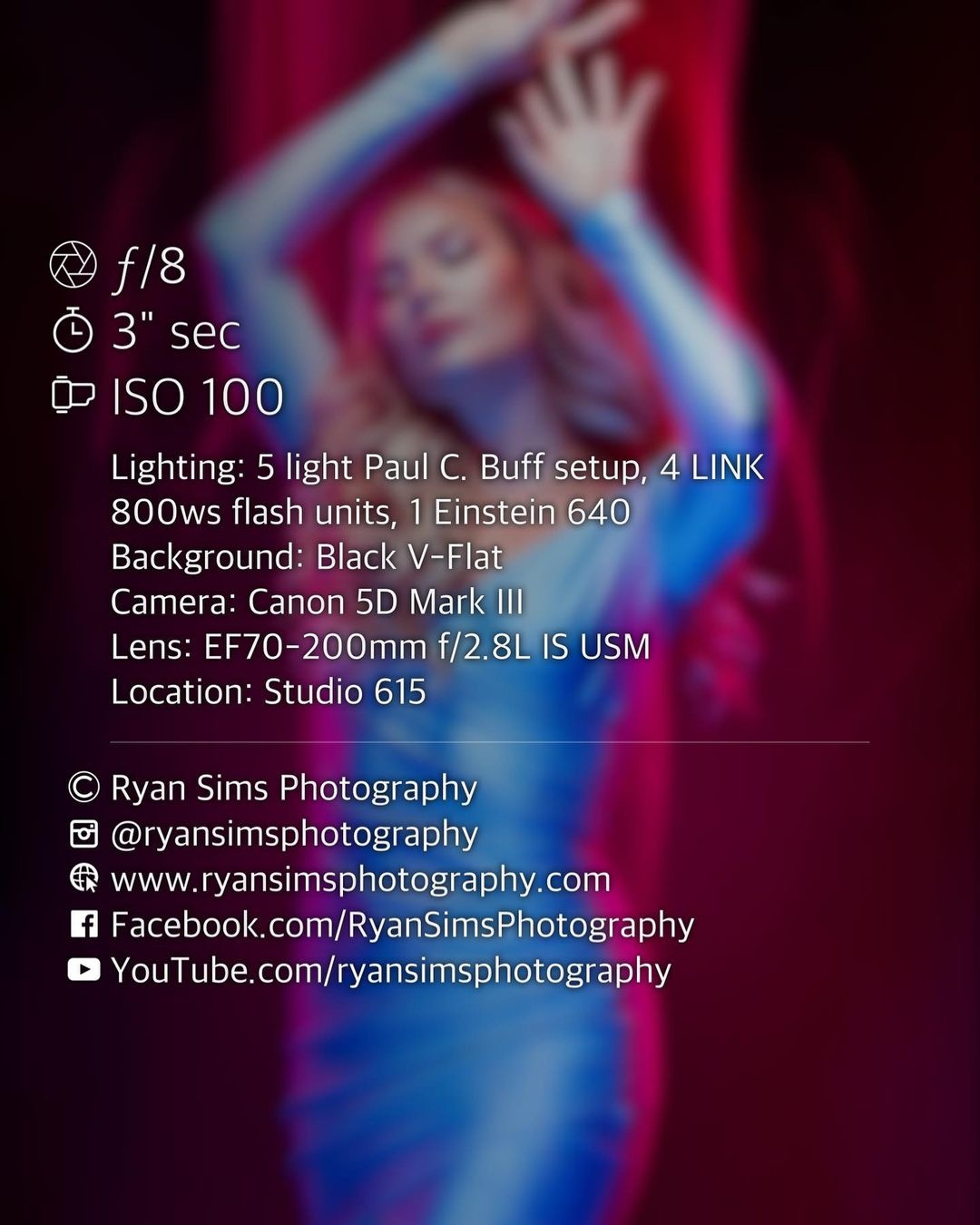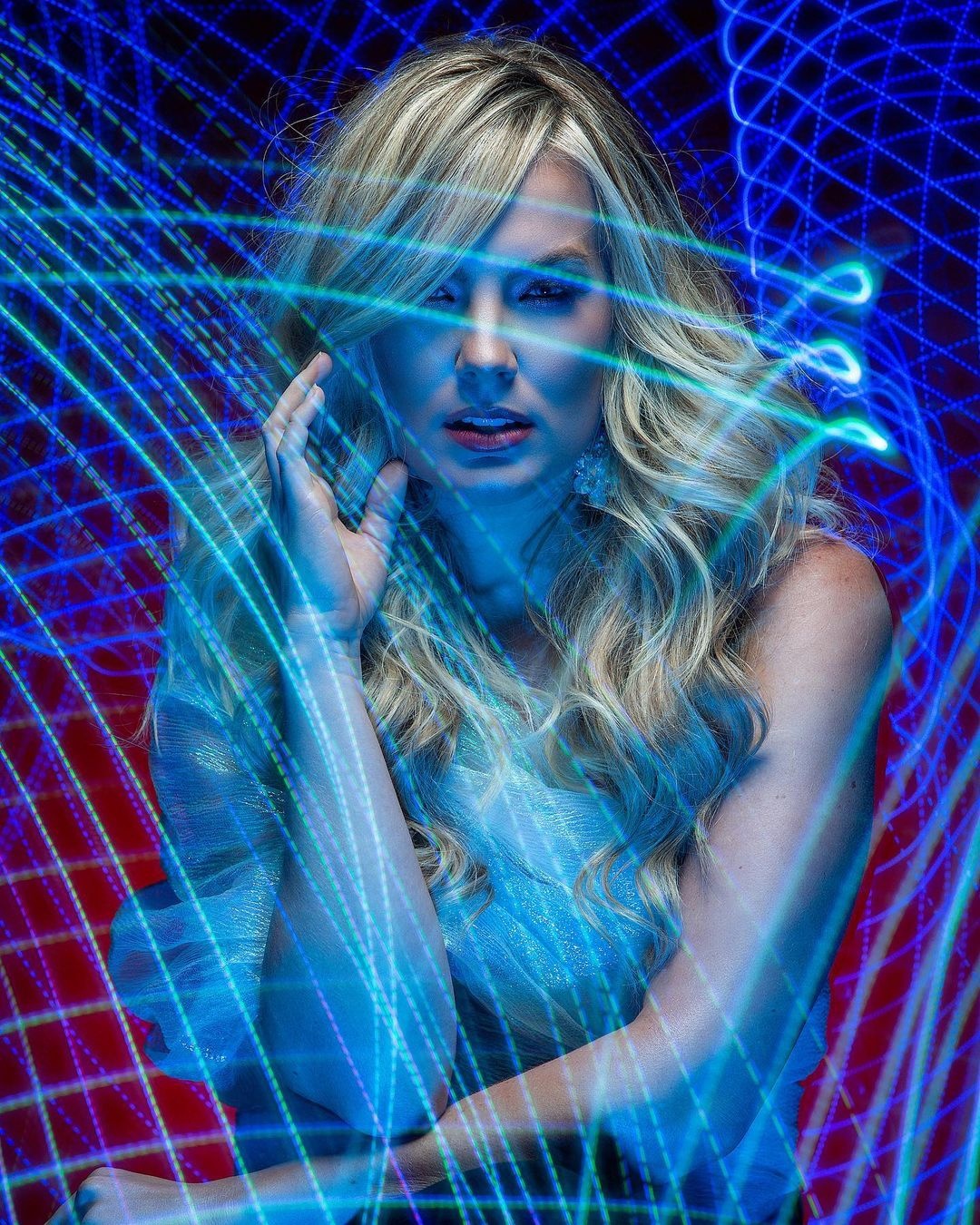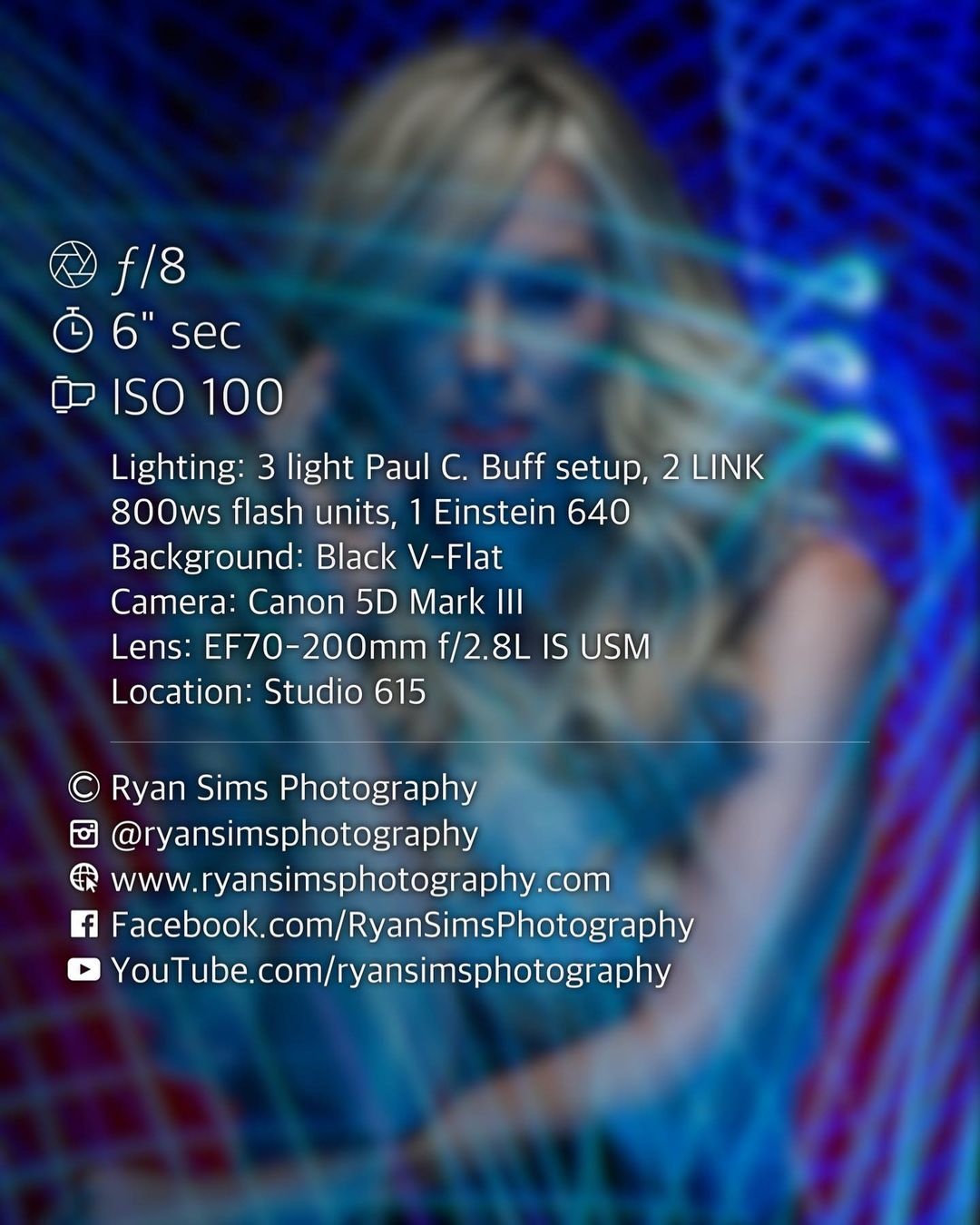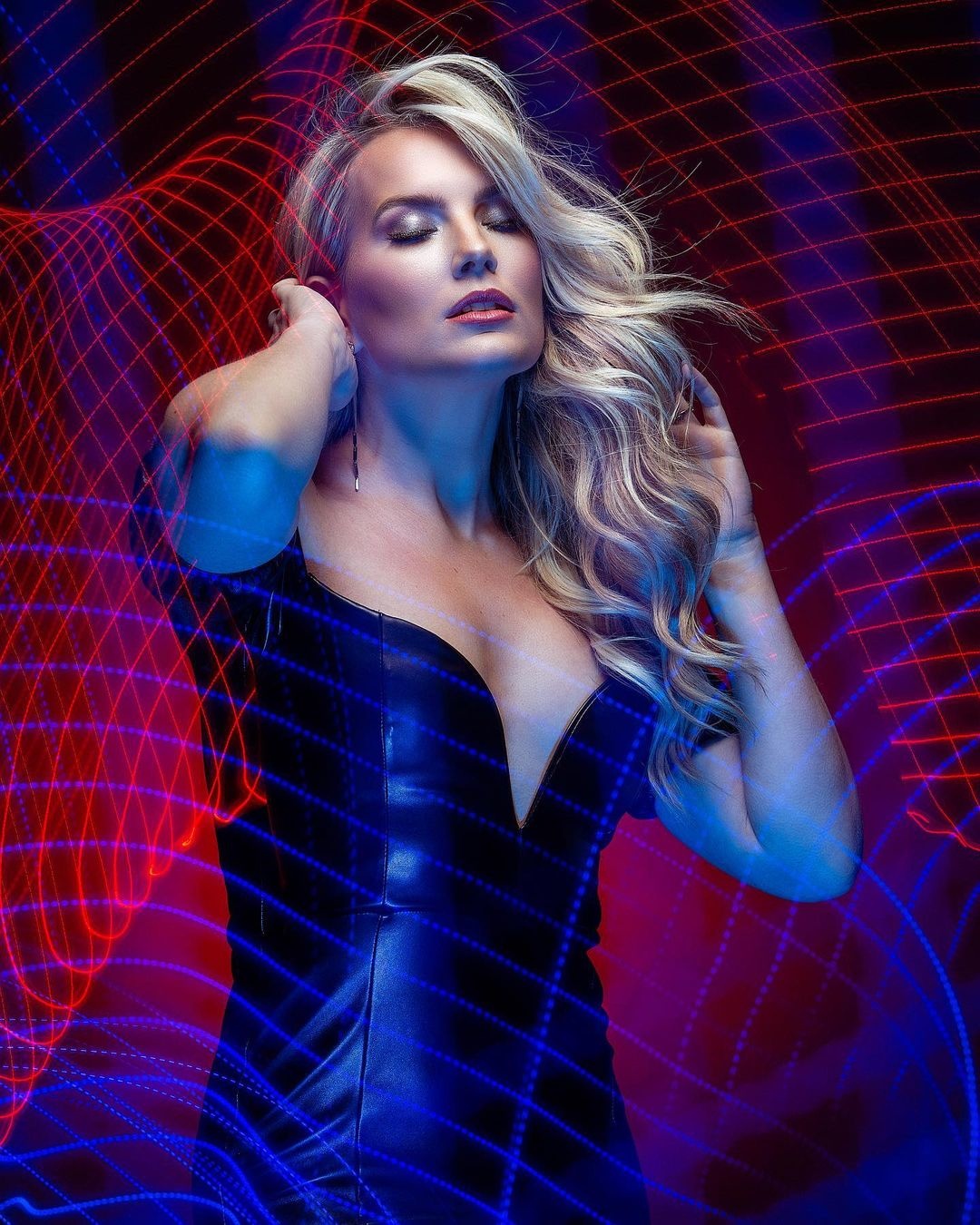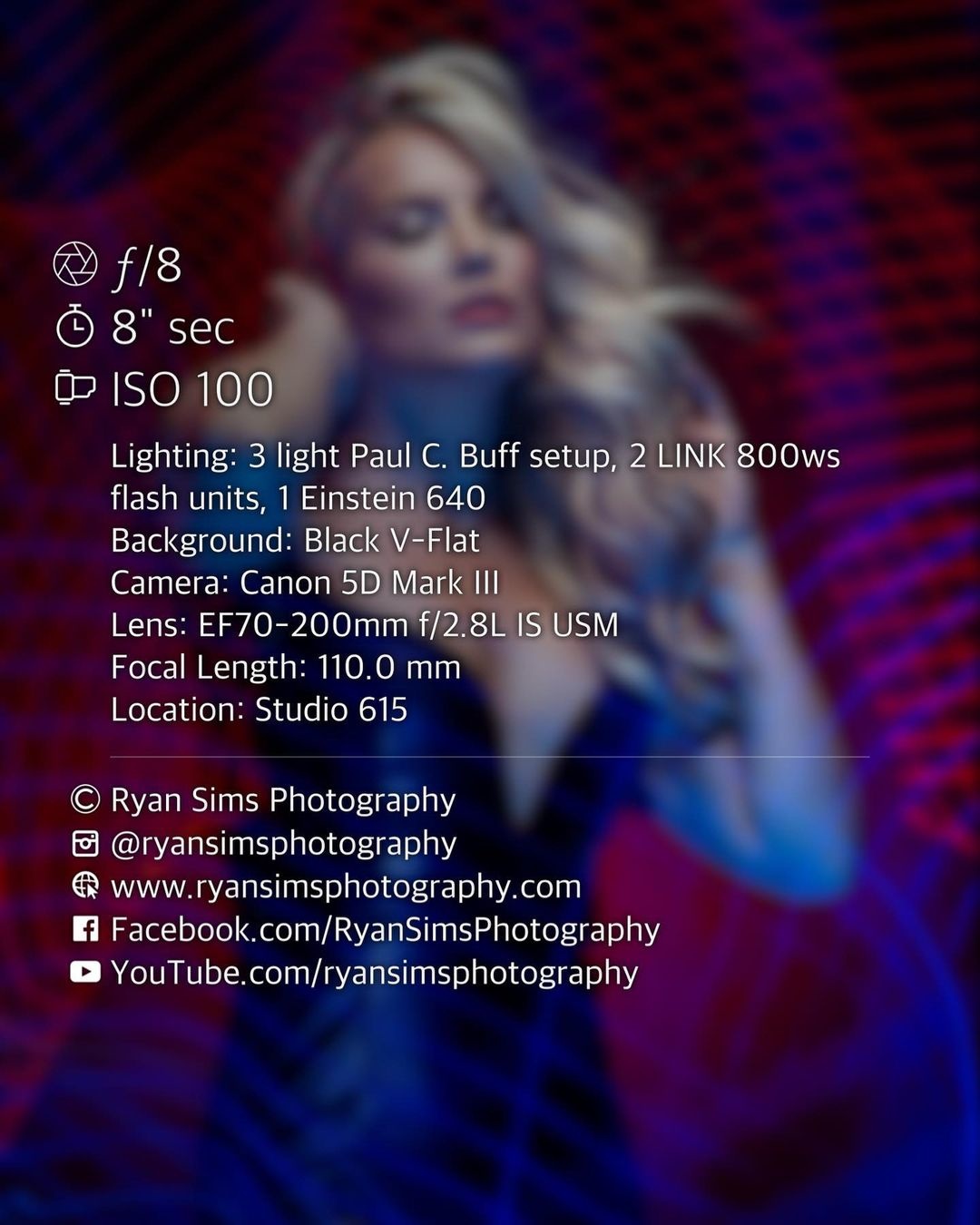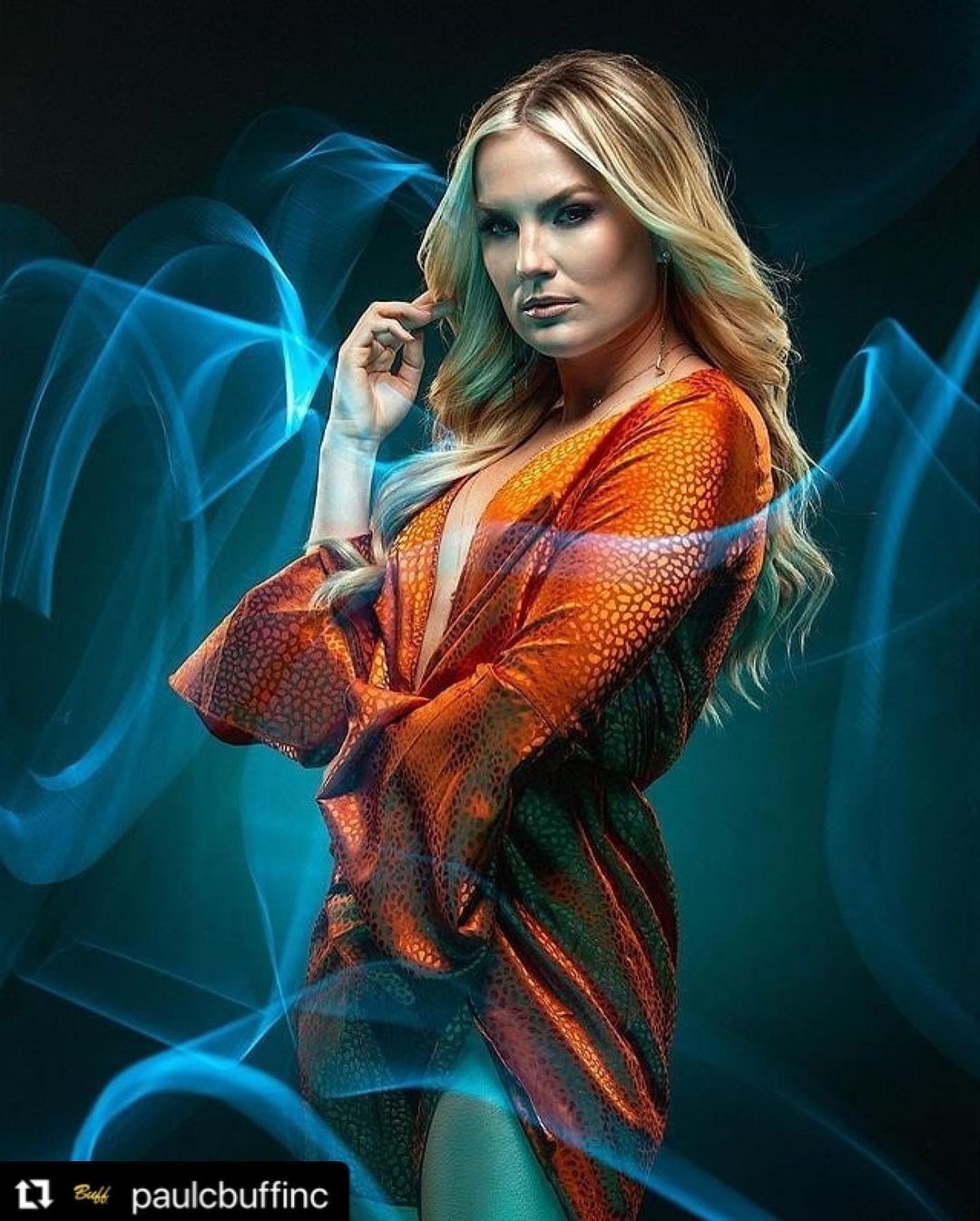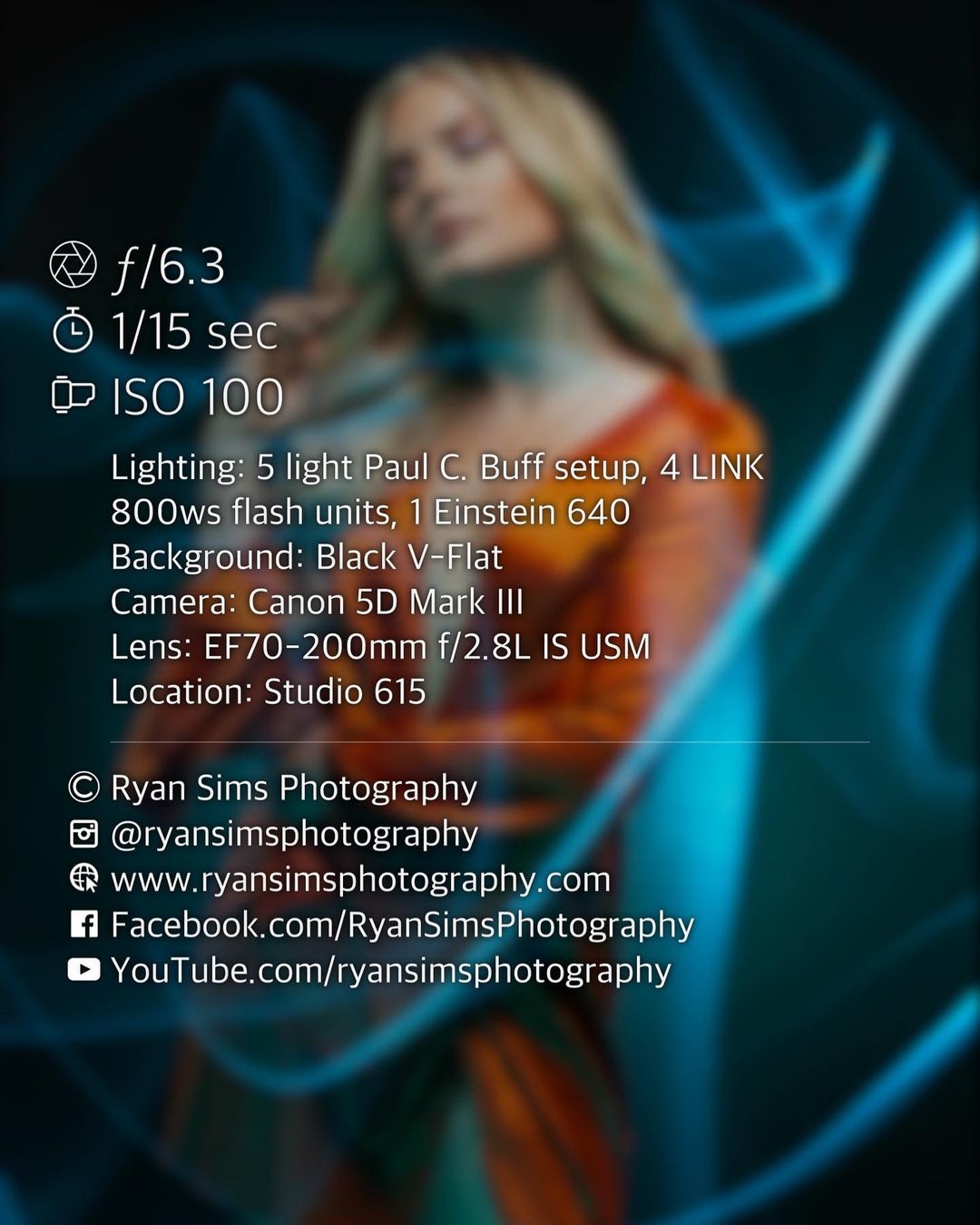 Now we would love to see what you can create! Follow us on Instagram at @flashesflash, and if there's a specific lighting technique you'd like to know more about, let us know in the comments.  
What we'd like to see from you:  
(1) Behind the scenes image showing your set-up 
(2) The result 
Tag us on Instagram @flitsenflash or Facebook Paul C. Buff Europe