Flash lighting on set - Equoia Emmanuelle Blog
---
We got 'In the BUFF' with creative dynamo, Sequoia Emmanuelle! Incorporating all of her creative passions into each of her shoots, Emmanuelle shares with us her influences, creative process, and how she went from hobby to profession with Paul C. Buff, Inc.
What sparked your interest in photography?
My interest in Photography started when I was really young. My mom got together with a man named Phil, I think when I was around 3 or 4 years old. I was dancing at an event and he photographed me, which led him to meeting my mom. Our connection of photography was our bond for many years. We would go out on adventures and do photo shoots outdoors, or in his studio at our home. Phil had a room full of vintage clothing and hats for people to dress up in for photo shoots. So, as long as I can remember, I was on both sides of the camera and it was a huge part of my life, and still is! Phil taught me how to look through the contact sheets, how to choose images, and showed me everything he knew around the studio. Naturally it became my passion and my obsession. I can't really imagine doing anything else.
In addition to this, we were part of the Minnesota Renaissance Festival every year, and dressed up in costume at our booth. Phil sold crystal wrapped Jewelry and my mom sold clothing that was hand painted. Phil performed as a Genie named Abadu, who carried snakes for the Belly dancers.
So, this is also a huge influence to my work. Old world, mystical themes are always present whether I consciously try to or not.
What made you choose Paul C. Buff, Inc. for your studio strobe needs?
I started using Paul Buff products right out of college. They were affordable for me at the time, and they worked well for my needs. I just never went to anything else. I still have my first light I ever bought. It's pink!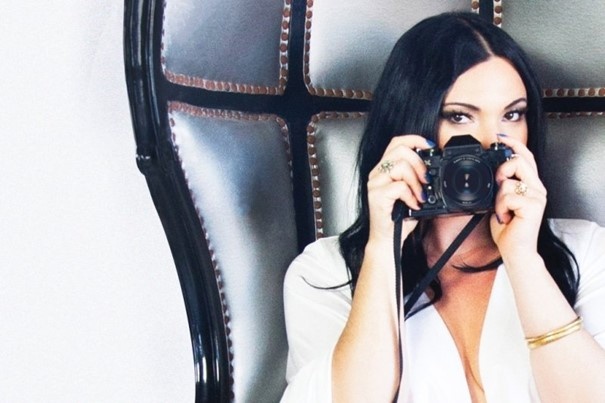 Do you have a "Go To" lighting setup?
I do not have a go to light set up, because I try to keep changing things up and do different techniques. I never want to get stagnant or too predictable. However…I do love my gel lighting! It's always so fun to play with light and color. As a painter as well, I like to paint with light in my photography.
What's your creative process leading up to a shoot?
I think it depends on the shoot and what it's for. I love to create sets and props to create a world or environment. It's fun to use mixed media and combine all of the different types of creative things I do. Throughout all my life I have done different things that eventually end up a part of my photo work. Paintings, set design, costume, and fashion design. Body painting, hair, and make-up…I love it all!
I also love the process of getting a team together and co-creating ideas and getting excited together. The team aspect is so important and it can feel like a deep bonding experience when you create together and get excited for the finished results and the different talents that go into the work.
What/who influences you and your work?
I have always said that David LaChapelle was one of my earliest influences. When I first saw one of his books, at age 17, I was completely inspired by the colors and stories he created with his images. I also grew up loving Mario Testino, Mary Ellen Mark, Mark Seliger and so many more! I loved Rolling Stone & Interview Magazine. I loved both fashion and music photography and knew this was the industry I felt most drawn too. I was a child of the early MTV & VH1 days, where music videos and pop culture were, to me, some of the best. I loved watching artists like Prince, Micheal Jackson, and Madonna. I'm sure you can see some of this influence looking at my art.
Honestly, the world is so full of inspiration, so it's endless! I couldn't even name everyone of I tried.
Is there a photographer, either past or present, that inspires you?
I do not…again, I have so many that I love.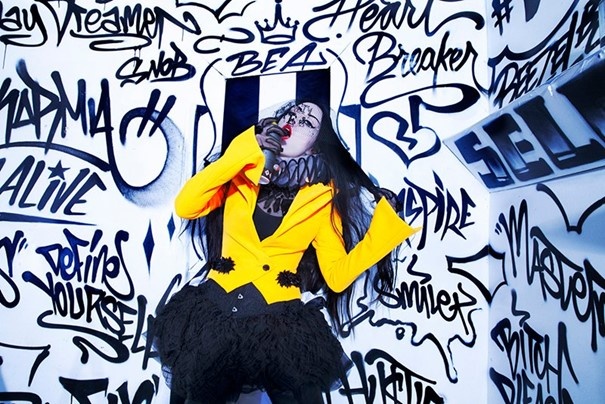 Do you have a favorite photograph you've taken so far in your career?
Tough question. That changes all the time. I go in and out of love with my photos…I always feel that I am growing or learning how to do something better.
Then I look at things critically from the past. There is a strive for perfection after all the years of doing this.
What is the most rewarding thing to owning your own business?
I have a lot of freedom and flexibility with my time, even though I feel like I never have enough of it. I can do whatever I want to do and create my own reality.
Photos by Sequoia Emmanuelle: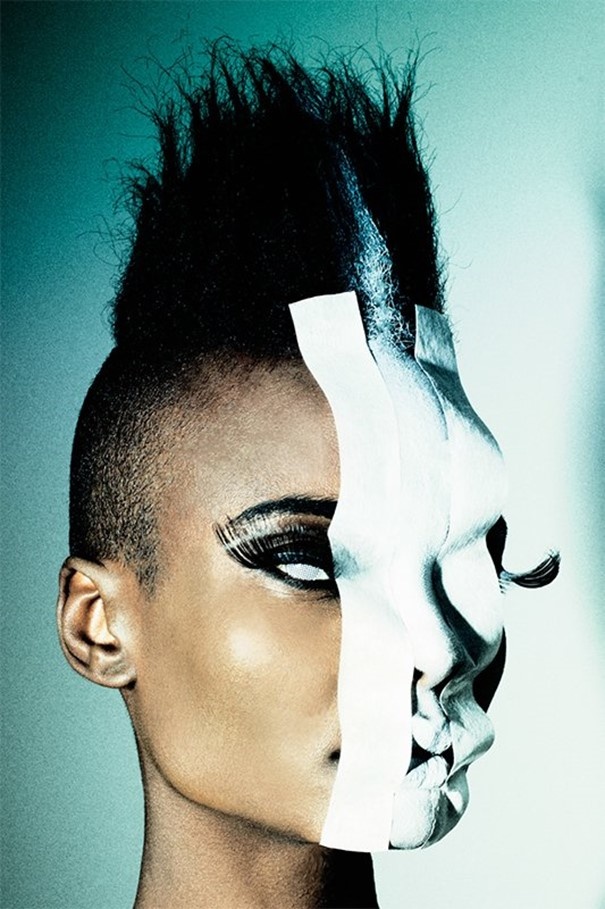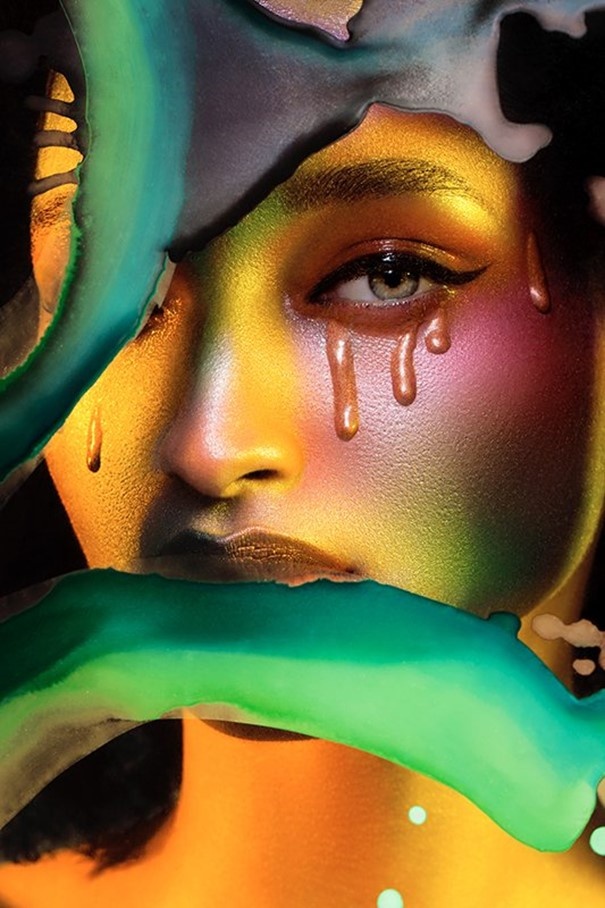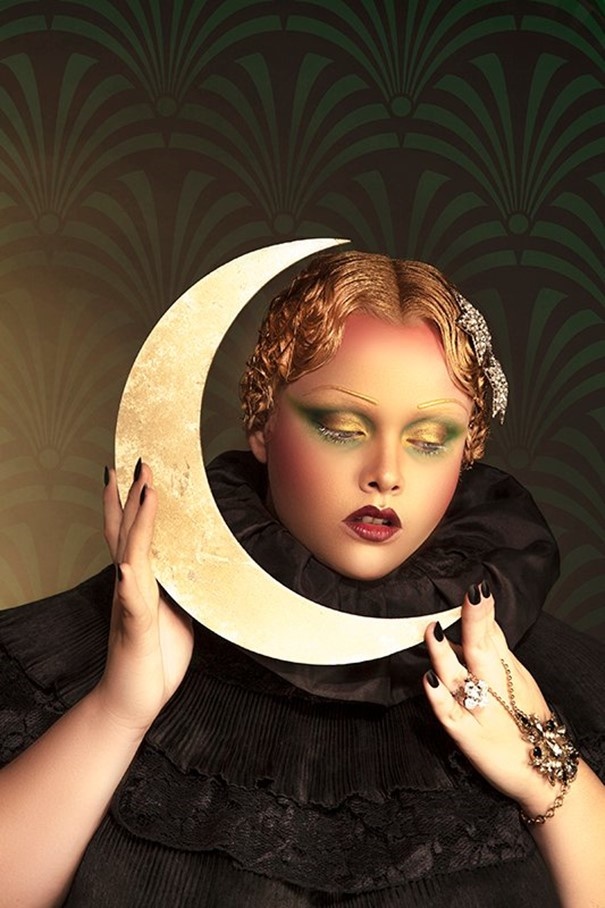 About Sequoia Emmanuelle
Los Angeles based artist Sequoia Emmanuelle has a unique voice as a photographer utilizing her many creative talents together- including fashion design, set design, painting, wardrobe styling, film and graphic design. Dripping with color and texture, Sequoia's work captures the essence of her generation of artists and immortalizes the avant-garde worlds of fashion, music, art, film and theatre as seen through her eyes. A graduate of photography at Minneapolis College of Art and Design, her unique style has been inspired and shaped by the raw and vibrant underground art scenes of New York, San Francisco and Los Angeles. Through her art, she creates magical wonderlands from which to transport and capture her subjects in their full archetypical glory.
Her striking photographs have appeared in numerous magazines and publications and her images are used on album art, editorial, look books, advertising campaigns, gallery shows, and music videos.
Published In: Italian Vogue, Zink Magazine, Paper Magazine, Plastik, Galore, Vibe Magazine, Fault Magazine, Huf Magazine, Papercut Magazine, Kismet UK, Glassbook Magazine, Dark Beauty magazine, The Dapifer, Tantalum, Runway Magazine, Volition, Auxiliary Magazine, Sessions Magazine, Tinsel Tokyo magazine, Giuseppina Magazine, Empty Kingdom, Coilhouse Magazine, The Catalyst Magazine, Stiletto Glam Magazine, Gothic Noir Magazine, Twisted Lamb, Haute Macabre, Lost at E Minor, Art Boom, Urban Ink, Ghubar, Imbibe magazine and more!